Diagnostic
Individual companies cannot effectively perform all the research that is necessary to correctly evaluate academic results. CASE performs this research and makes easily usable - cheaply and efficiently.
Whether you are looking to evaluate the academic performance of a single applicant, all applicants for a particular position, or your total pool of applicants: CASE offers a fitting solution. We gladly offer customized packages to larger customers. Get in touch with us.


Implementation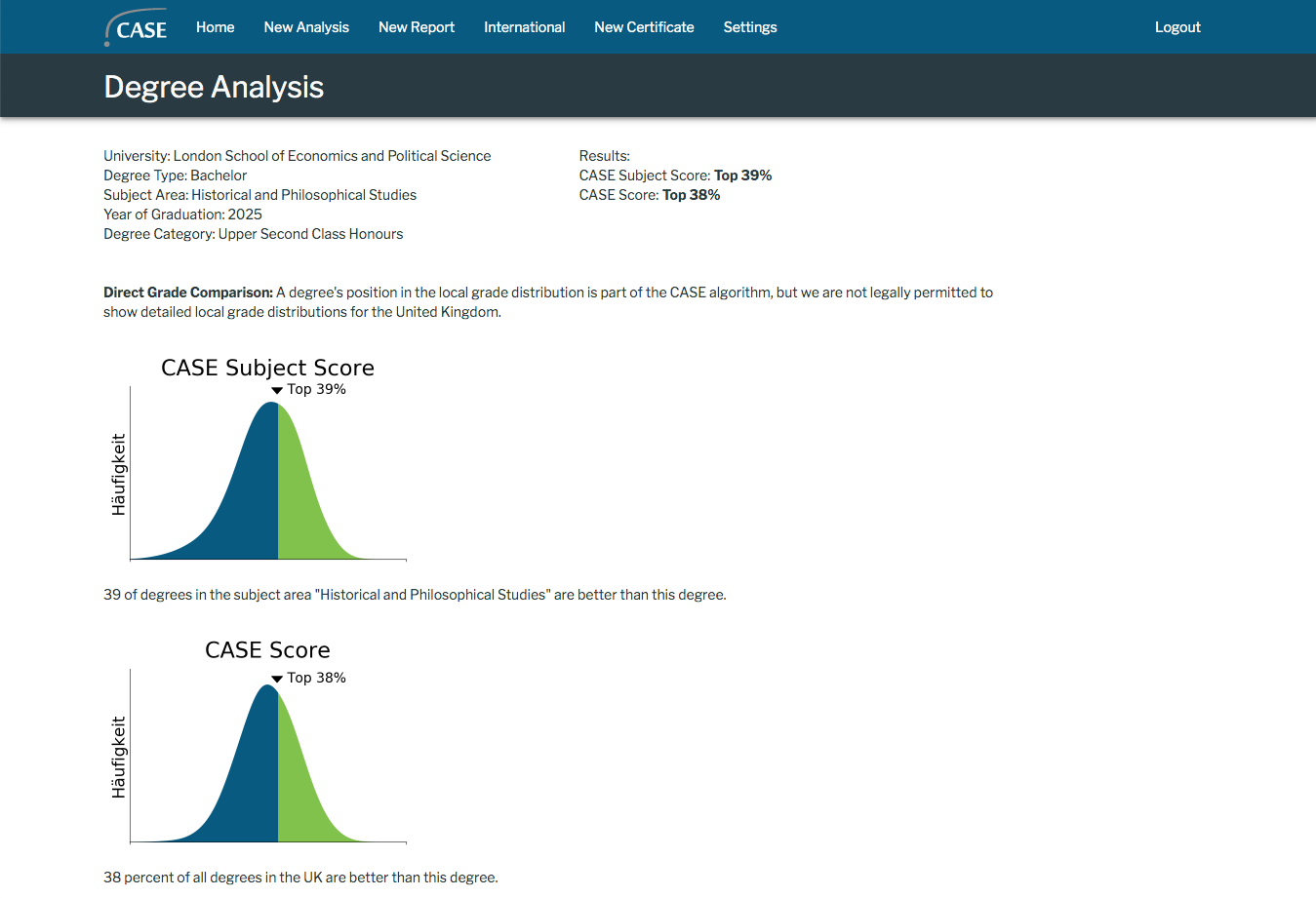 Get immediate results on the CASE platform
Implementation of CASE into your recruitment pipeline is simple and secure. Our platform offers the option to enter degrees and get real-time results without any setup at all. Simply register at  www.case-score.de and get started.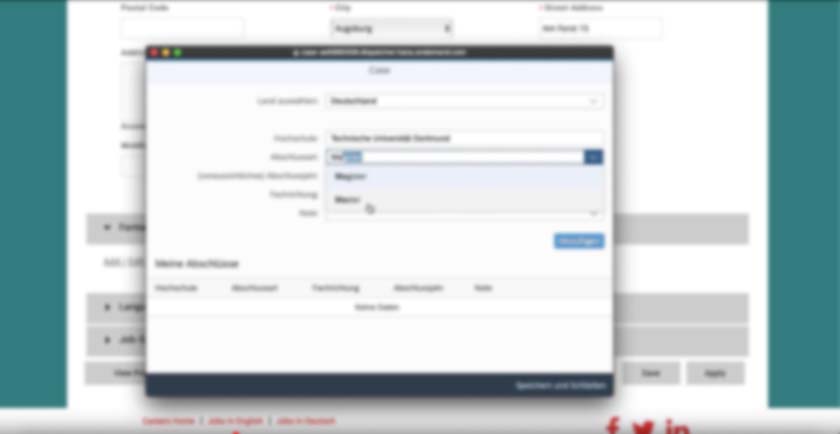 Integration into your Applicant Tracking System
If you are interested in placing CASE directly at the heart of your recruiting process, integration into your Applicant Tracking System is a great solution! Integrating CASE into SAP Successfactors can be done through the CASE App in the SAP App Center for a fee of €5,200, and can be implemented in 3 weeks. Customised solutions for almost all ATS systems on the market are available.
Pricing
CASE Platform
from €10
per degree
Grade Distribution in Study Program
Standardised Ranking of Degree
Ranking of Your Applicants
Register Now
CASE Custom
individual pricing
integrated into your workflow
Grade Distribution in Study Program
Standardised Ranking of Degree
Ranking of Your Applicants
Individual Support
Automatic Data-Mapping
Integration into Applicant Tracking System
Contact Us